Nov 10, 2010
1,407
1,148
0
EDIT 10-18-2011: Ported a Blue, Red, and BLing for Gingerbread users. See last few pages.
EDIT 7-31-2011: Added OLD Skool dialer. See post #190
Here try these contact dialers and phone skinned mods. Only works with rooted 2.2 roms. Just flash the zip in recovery.
If you have any ideas.. break out the crayons and i'll try to do it.
Place on you SD card and flash in your custom recoveries.
Or unzip the files and push via adb:
Code:
adb remount
adb shell rm -r /system/app/Contacts.*
adb shell rm -r /data/dalvik-cache/system@app@Contacts.apk@classes.dex
adb shell rm -r /data/data/com.android.contacts/shared_prefs
adb shell rm -r /data/data/com.android.providers.contacts/shared_prefs
adb push phone.apk /system/app/phone.apk
adb push Contacts.apk /system/app/Contacts.apk
Bluecontactphone1b.zip for 2.2 Optimus S roms.

Bluereborn21F.zip Theme for Reborn Rom 2.1 only. Includes contact dialer files. See posts 37 and 42 for separate contact/dialer files.
Download bluereborn21F.zip
bluereborn21F.zip
I'll add an undo files later. Have fun
I haven't uploaded the white lettering one. Just ask.
Thanks Nick7 for a great rom and theming tools.
Thanks Steel Blue team at xDA for the inspiration to port this.
NEW 5/25/2011.. blingdroid phone dialer and contacts
blingcontact1a.zip
New 5/25/2011.. purple phone dialer and contacts. Perfect for those purple Optimus S out there.
purpledial1a.zip
Pink dialer added june 1, 2011
pinkdialer2.zip
Check out this post for these green dialers.
http://forum.androidcentral.com/showthread.php?p=968280#post968280
Red and sky blue dialers. Download here
http://forum.androidcentral.com/showthread.php?p=1006066#post1006066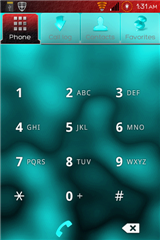 Newest addition: Old Skool LCD dialer
http://forums.androidcentral.com/lg...born-2-1-swype-metamorphs-19.html#post1145674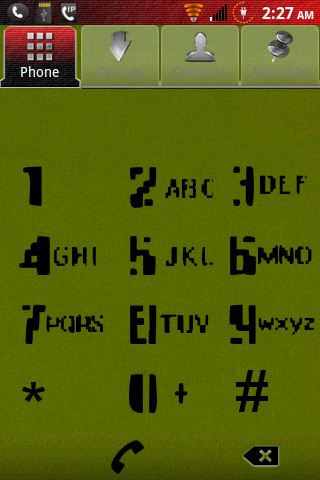 UNDO for phone dialers only. Flash these in custom recovery and you should be back to stock or Reborn Rom 2.1 stock
1. undo for android 2.2 roms :
undodialer2.zip
2. undo for Reborn Rom :
undodialer1.zip
Can do swype skins too. Download the Metamorph swype zips here:
http://forum.androidcentral.com/showthread.php?p=1006275#post1006275
FOLLOW these great instructions to install the Metamorph Swype zips by Thabyrdman
Make or move Swype.apk into the /system/app/ folder.
Make sure you choose another input keyboard before starting, other than swype.
Install Metamoph from the market
Download the color swype zip file to your SDCard.
Open metamorph
unzip/extract new theme
find the color swype Zip and select it
let it do its thing unziping
close next screen (shows the developer)
apply all
Reboot
settings
lang. & keyboards
select input method
swype
Donut Donation fund below. lol
paypal donut fund
Last edited: