Moderator Team VP
Moderator
Apr 23, 2011
30,108
198
63
The fine folks at Honor in conjunction with Android Central sent me an Honor 8 for review. I was a bit sceptical from the get go since my experience with the Honor 5X wasn't that great. But that is also a completely different device. This year, the kitchen got really hot with $400 phones specd very close to high end flagships. Let's see how this puppy does!
I. Exterior Look and Feel – first impressions

The Honor 8 looks really sharp and feels like a high end device, similar to the Galaxy S6. Both the front and rear utilize 2.5D glass which makes it look really nice. You can really see and feel that Honor put a lot of attention into detail when you roll your hands around the front edge to sides to back…the way it seamlessly flows from the front glass to the rounded and chamfered aluminum side band and then to the back glass. Speaking of the back glass, Honor used a 15-layer glass to refract light, which gives it some very fun light patterns.
The phone has no water resistance, however, you won't be able to find the same caliber phone with water resistance in this price range. I do prefer a phone with water resistance, but it isn't a deal breaker for me as I have owned many phones and haven't had any phones that have been water damaged.The 5.2" screen is a bit small and I personally prefer 5.5-5.7", but admittedly, the Honor 8 is much easier to comfortably use one handed compared to larger phones, in part due to the screen size, and in part due to the small side bezels. The glass back design makes it feel a bit slippery. You can use a thin case or a wrap to help with this regard. In addition to helping with the slipperiness, a case or wrap can also help protect the back from scratches, as I have read on the forums that many people who go naked end up getting scratches on the back glass. While Honor does offer 3 months of screen protection, beware that it only covers cracks, not scratches.
II. Exterior Functionality

The Honor 8 follows the standard Android button configuration with the volume buttons on the top right side and the power button just below it. It isn't my favorite configuration,and I have accidentally mixed up the volume down and power buttons before. With that said, the power button does have a tactile feedback to help distinguish it from the volume button, however, this can be lost when using a case.
The fingerprint reader is very fast and accurate. In my usage more accurate than on my Galaxy devices. The placement is perfect for my index finger when holding the phone in either the left or right hand. The only downside is that I use my phone on the desk a lot so I have to either use the power button and enter the pin, or pick up the phone and use the fingerprint scanner, though neither option is ideal. I really like using the fingerprint scanner because it is very quick to use, compared to having to enter a pin, which to be honest, I rarely used before the advent of the fingerprint scanner.
In addition to turning the phone on, the fingerprint scanner can be used to take a photo, answer a call, stop an alarm, show the notification panel, clear the notification panel, close the notification panel, and browse photos by swiping left or right. I find the shortcuts to open and close the notification particularly useful when using the phone one handed. You can also use what Honor calls the "Smart key" feature which allows you to set certain actions to the single click, double click, and long press of the fingerprint scanner. I set the single click to open the camera which allows me to quickly open the camera.
Call quality coming from the earpiece was good. Both the sending and receiving side was clear and VoLTE worked on T-mobile. Call quality from the speakerphone was acceptable but it sounded a little tinny and slightly distorted. You can hear the other person just fine, although it isn't the highest quality. Probably average compared to other phones. Voice dialing and voice commands worked well most of the time.
III. UX Look and Feel: First Impressions

The 5.2" full HD screen looks excellent. I have used it to watch videos, play games, and look at photos and everything looked great. It isn't QHD, but honestly I couldn't see a difference in my usage. I do prefer a larger screen for video consumption but this is personal preference. There were some early complaints about the auto brightness but with the latest update, auto brightness works fine for me. The proximity sensor also properly turns off the screen when I am on a call and move the phone to my ear and turns it back on when I move it away from my ear. The screen is very sensitive and I rarely ever have wrong touches or need to touch twice. The screen also registers touches from my fingernail, something that the iPhone doesn't do.
The biggest departure in the UI from standard Android would be the lack of app tray. It should feel very familiar for those coming from iOS. All new apps are added to the home screen. You can customize the order of the apps and also put them in folders, but that's about it. I have over 100 apps, and it took some time to setup, but if you only have a few apps then it wouldn't be a big deal. I tried it out this configuration for a few days but ultimately installed Nova launcher which has the added advantage of restoring the layout from my old Android phone.
The Honor 8 has duplicate apps for Gmail/email and calendar and unfortunately neither can be removed. It can cause some confusion, and I wished that they would either stick to one or the other. Personally, I prefer the Google versions simply because I use many phones, so using the Google version gives it an uniform experience across my android devices. The phone comes with Chrome pre-installed, and it works about as well as on my other Android phones which is to say that it works well most of the time but occasionally it does have hiccups. I found that both Safari on the iPhone SE and the Internet app on Galaxy devices provided a significantly smoother browsing experience. The Netflix app also loaded much slower when not in memory compared to my iPhone SE which could be partially attributed to better optimized apps on iOS, but even compared to my Moto Z Play, it loaded about two seconds slower and took about two seconds longer to open a video. It normally isn't a big deal but I have an impatient young child who doesn't like delays. The video did play without any stuttering. I didn't have an issue with the speed of any other regular apps. Intensive games like Asphalt 8 take a long time to load, but that is pretty normal. Asphalt 8 also caused the phone to run a little warm, but it never got hot at any time.

EMUI 5.0 / Android 7.0

I received the EMUI 5.0/Android 7.0 Beta update (B317) right before I completed the review. As it is beta, things can still change, however, the look and feel of EMUI 5.0 is much closer to what most Android users expect. By default, all apps are thrown on the home screen, BUT there is an option to use the app drawer now. New features to Android 7.0 like split screen and double tap the multi-task window to quick switch work fine. The one significant deviation from stock Android that I could see is that it doesn't show the app icons in the notification bar. Instead, it shows a number to indicate how many apps have notifications in the upper left:
Although it didn't bother me much, one of the complaints some people had was about the notification panel, which should be resolved now with EMUI 5. Notifications are grouped by app, and overall are much closer to stock Android than EMUI 4. You can swipe right on each notification and tap on the cog wheel to access the notification settings for the app. You can also long press the notification for some quick notification settings. The toggles in the notification bar are somewhat similar to what you see in a Samsung phone, and it does give you information like the Wi-Fi network that you are connected to and the Bluetooth device connected. Long pressing the Wi-Fi icon will take you into the Wi-Fi settings, and so forth. The toggles can also be customized.
I have only used EMUI 5.0 Beta for a few hours, but everything seems to be working well. I haven't seen any app crashes either.
IV. Phone calls
Discussed under section II
V. Keyboard
The stock keyboard app is the Swype keyboard. This is a capable keyboard and has some customizations, but it does not have an option for a number row or arrow keys. I used it for a bit but then switched back to Swiftkey keyboard which is what I use on all my Androids. For those coming from iOS, you should be aware that it doesn't have the 3D touch keyboard scroll option. This isn't a big deal for me with Swiftkey though, as it has arrow keys. Both the stock keyboard and Swiftkey has the voice option using Google's voice system. In my usage, it is pretty accurate as well. The keyboard can also be resized, something that can't be done in the stock iOS keyboard.
VI. Battery

Battery life is very good. I can get 6-8 hours SOT in a typical day using Gmail, Hangouts, and Chrome. Adding in heavy streaming through Netflix or Youtube was slightly less. I played Asphalt 8 a bit, which is a pretty power intensive game, which drained the battery pretty quickly, and caused the phone to get a little warm. Using the camera for extended periods of time will also cause the phone to get slightly warm, but not hot, and battery life for extended camera usage is very good. Overall, battery life is pretty impressive considering high end CPU and 3,000 mah battery. It gets better battery life than my S7 Edge and never gets hot, only slightly warm whereas my S7 Edge got hot enough that it restarted itself on several occasions.
I use a regular 10W (5V/2A) charger, and it did 33% in half an hour, and 14% to 84% took 64 minutes using the same charger. Honor states that it will do up to 47% in half an hour using the included charger. Honor also states that a full charge will take 100 minutes. Keep in mind that the stock charger is proprietary, so you won't get fast charging speeds unless you use the stock charger. Still, great battery life and decent charging speeds even with regular charging should be adequate for most people. Please note that this phone, as with most non-Google high end USB C phones this year, does not fully comply with USB C specs, so caution should be used when using third party chargers. Although, I have used a variety of chargers including Qualcomm Quick Charge 3.0 ones, and I didn't have any problems. The change to USB C is also a nice change as it is reversible so you never have to worry about sticking it in the wrong way.
VII. Built-in Storage VIII Storage expansion

The base Honor 8 has 32gb internal storage with a microSD expansion slot which is located in the upper left of the phone. Personally, I use the internal storage for all the apps, and use the SD card for all media, and this setup has worked well for me, and most likely for most people. Honor also has a 64gb option for those who need a little more storage. Please keep in mind that Honor doesn't support adoptable storage, which the vast majority of people won't need with 64gb internal.
XI. Video

The video quality is good for it's price range. Strangely, it lacks 4K video recording, which is available for other phones in its class, although it does support fHD 60 fps. It utilizes digital zoom which degrades the image quality a bit when zooming in, but it is expected for phones in it's price range.The front video camera is capable of 1080p, and the quality is pretty good, more than adequate for video calling. There is a beauty video mode, which by default makes the image very soft, although you can adjust the softness using the on-screen slider.

XII. Camera Rating

The front-facing camera is good quality. In selfie photos, the iPhone 7 Plus gave more detail. Most people would be fine with the Honor 8 camera, given the price range.
Using the stock camera app, swiping left will let you choose from one of sixteen(!) shooting styles. If you are one who likes to tinker, then you will be very happy with the Honor 8. It provides lots of styles and the pro mode gives you a lot of control. Those who prefer a simple camera might be a bit overwhelmed though. Swiping right brings you to the camera settings screen.
Perhaps the most interesting thing about the Honor 8 is the dual rear cameras. There is one for color and one for monochrome which Honor says allows for more light and increased sharpness. Combined, they allow you to capture more detailed photos. Overall, I am impressed with the camera on the Honor 8. It provides very good quality pictures for the price point. It won't beat the S7 or Iphone 7 Plus, but it isn't that far behind. I usually don't shoot in black and white, but given that this phone has a monochrome lens, I tested out the black and white mode and found it to be good, though a little less sharp than the iPhone 7 Plus. Burst mode works well and there was no delay in taking shots and saving to internal memory.
Honor provides an HDR mode, although there is no auto HDR option, which is a little inconvenient. You have to select it through the mode menu by swiping right. With that said, I took a few HDR shots and I really couldn't see any difference compared to regular shots. I even double and triple checked to make sure that HDR mode was on.
Another nice feature is depth of field photos which can be activated by using the wide aperture mode, which allows you to blur the background. In my usage, the Honor 8 had a noticeable tendency to incorrectly blur items in the foreground than the iPhone 7 Plus as showcased in the images below with the ears of the dog and two smaller boxes blurred and in the second picture, with the tag near the front leg and the eye being incorrectly blurred. In both cases, the iPhone 7 Plus did a better job at blurring the right portions. Although, the iPhone uses the telephoto lens with a significantly lower aperture, which causes shots in lower light situations to be noticeably more grainy than the Honor 8 as seen in the last photo with the stapler. Finally, I feel that the iPhone blur effect feels noticeably more natural than the Honor 8. With that said, again, the Honor 8 is half the price, and the iPhone shots don't feel like it's twice as good.
(Top shots Honor 8, bottom iPhone 7 Plus)
1.
2.
3.
Indoor shots are excellent quality for the price range, and the flash is bright enough to illuminate a small pitch black room. This is true both with and without flash. The camera really shines in low light and outperforms the competition. Burst shots were good indoors, although they tend to be more grainy and show less detail than regular shots, which is to be expected.
Outdoor shots were excellent quality. Under ideal conditions, you would be hard pressed to tell the difference between shots taken with the Honor 8 and the iPhone 7 Plus. The Honor 8 did admirably in situations that are slightly less than ideal such as cloudy skies and morning/afternoon as well.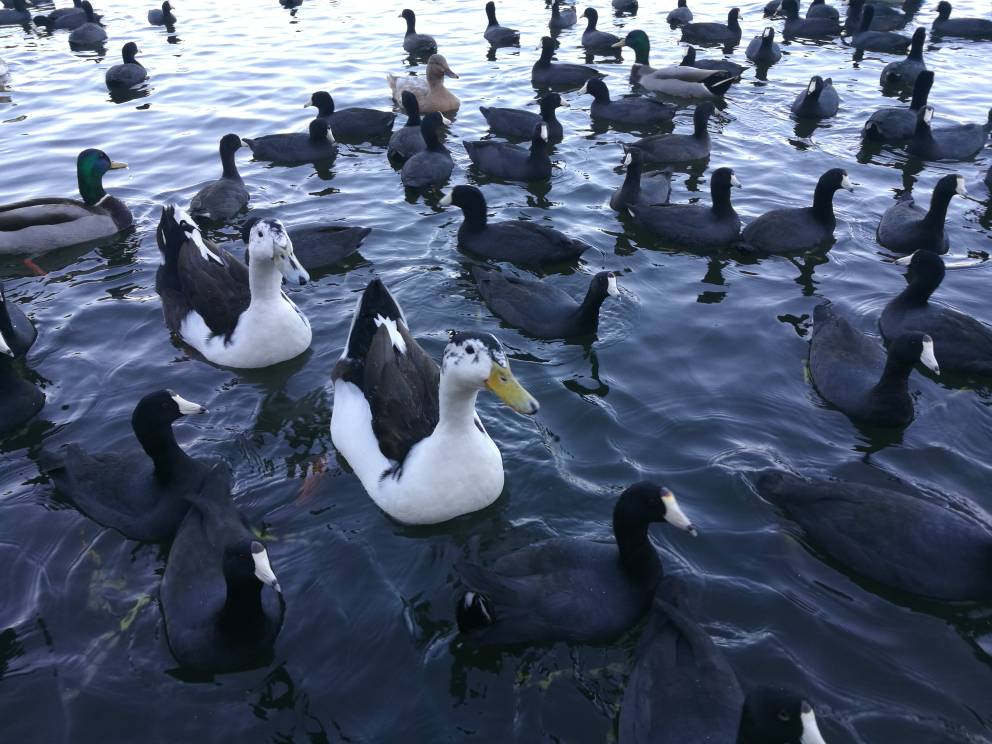 In night shots, the Honor 8 tended to provide darker shots compared to the iPhone 7 Plus, and also had less detail. However, there are some situations where this situation works to it's benefit and provides a more accurate shot than the iPhone 7 Plus. I should also mention that the Moto Z Play night photos tend to make the photos extra bright but also tends to be very noisy.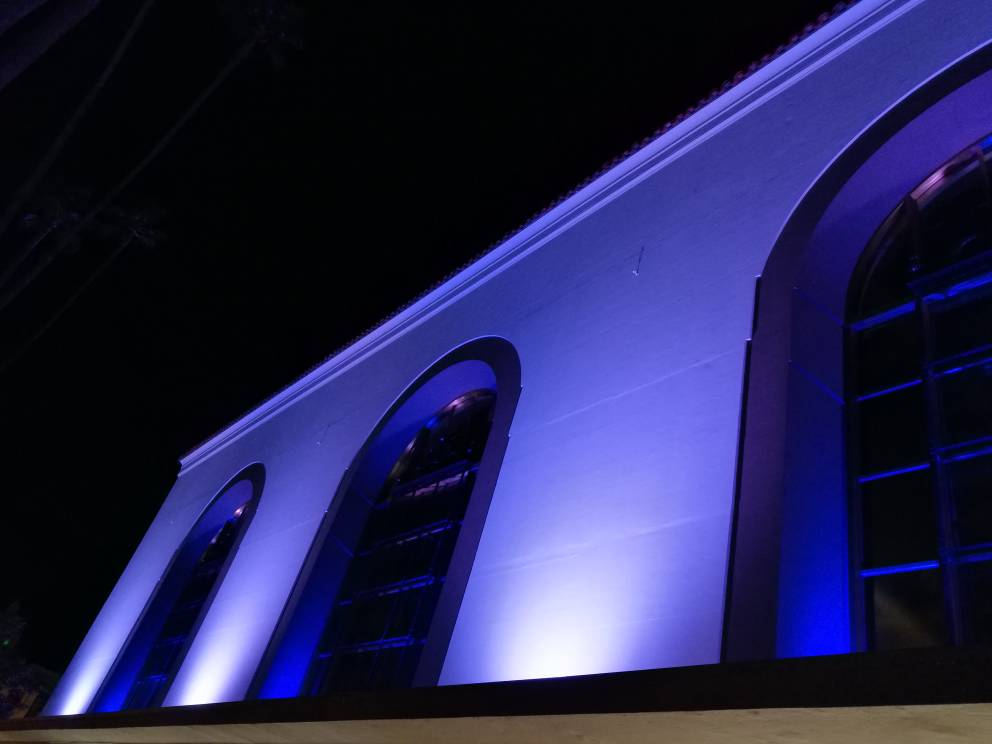 I also did a comparison between the Honor 8 and iPhone 7 Plus and Moto Z Play Droid in low light:
http://forums.androidcentral.com/honor-8/742045-iphone-7-plus-vs-honor-8-nighttime-shots.html
http://forums.androidcentral.com/honor-8/743594-honor-8-vs-moto-z-play-night-photos.html
Overall, I am very impressed with the Honor 8 camera. It performs on par with phones which cost significantly more in well lit situations. In low light situations, it is still very good, but the sharpness isn't on par with phones that cost significantly more, but the difference isn't that big, and only really noticeable when you zoom in. Hands down, this is the best overall smartphone camera that you can buy in the $400 price range.
Conclusion
Overall, I think that the Honor 8 is the most well rounded phone in its price range. It has very good battery life for a high end CPU, and the build feels like a premium smartphone. To top it off, it adds a best in its class dual camera setup. You can't go wrong with one at the retail price of $400, and for Black Friday, it will be $300!
Last edited: