Hello everyone, we are
Playtra Games
a London based indie game company, and we are developing a semi-turn-based strategy mobile game called
S4GE
.
GAMEPLAY
S4GE
is inspired by classic console strategy game mechanics, like
Final Fantasy Tactics
. You control 4 players, and like in a chess game, you have to choose carefully your next move. There are 4 playable characters and every scenario presents a new challenge. The queue determines whether it's your turn or not. You will have the possibility to plan a movement, an attack, a special ability or the combination of those three. Your goal is to
defeat the enemies and move to the next stage
.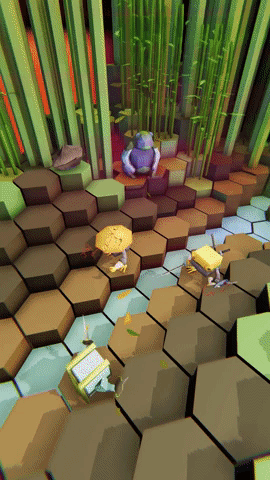 PLOT
In the fantastic world of
Ascending
, where magic governs physics and fantastic creatures are born out of simple thoughts, a society that defeated hunger, pain, and death is helpless against oblivion itself. Each character knows that they a losing a bit of themselves every day. What they don't know is the reason why things are being forgotten and, once forgotten, vanished from existence. Together, they will search the
legendary
SAGEs
, entities of unknown power that can revert the state of the world. They must do it fast before the SAGEs themselves are forgotten and lost forever.
BETA
After six months of development, we are ready to release the
beta
of S4GE. The feedback that we will receive from all the players will help us to develop the game you will
love. If you'd like to join the beta of the game, please,
fill the form in the link below
:
There's more. We'd like to thank all the beta tester with a
contest
. Every tester will have the possibility to win an
Amazon gift card
. All the details of the contest are in the form.
Thank you for your time, if you have any question about the game, please, feel free to ask.